Changeable Display Frame for First Issue of Sports Illustrated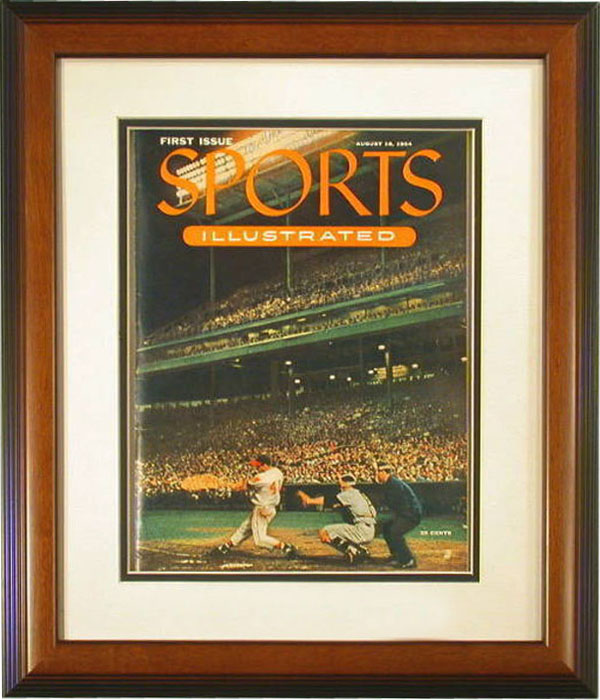 The price for the frame shown is $94.95.
This is a changeable display frame for the first issue of Sports Illustrated This frame can also be used for any of your collectible magazines. You can remove the magazine from the frame at any time.
This frame uses moulding #222 Walnut finish, 1 1/2". The Top Mat is #3293 Antique White and the bottom mat is #921 Black .
Clicking the 'Order' button below will take you into the Frame Wizard where you will configure your frame.
This frame can be used for any of your collectible magazines, newspapers, comics and other ephemera. The moulding and mats are preset as shown in the image but you can change any of that in the wizard to suit your magazine or newspaper.
Changes to the size of your collectible, the moulding selected and the acrylic options will vary the price. You can see these changes in the Framing Wizard.
To order : Click the 'Order This Frame' button to configure and order your frame.